This is the third segment of the Cathedrals of the World! I will be doing Shrewsbury Cathedral, in England. First off, the Windows.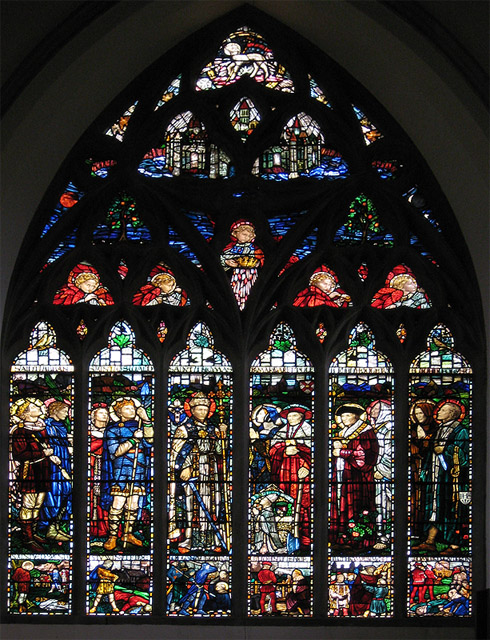 This is the great West Window. Absolutely stunning!
One of the images, off a big window.
A window with the Crests of the Bishops of the Diocese of Shrewsbury.
Another great window.
Now, I will do the inside.
This is the Nativity shrine.
This is a view of the Sanctuary, from the back.
This is the Baptismal font.
and
The Crucifix, with two statues just float in the air!

Now I will do the outside.
And thats all I can fit, because my computer is being crooked today. There are big spaces in between the text blocks, etc.