Please, dear readers, glorify God and praise the Blessed Virgin and the saints. I have had a particular, important prayer answered for me, that I've been praying for for a long while. Please, offer up your praise and suffering for the sinners in our Church, for we are all sinners, striving for perfection.
O clap your hands, all ye nations: shout unto God with the voice of Joy, For the Lord is high, terrible: a great king over all the earth. He hath subdued the people under us; and the nations under our feet. He hath chosen for us his inheritance the beauty of Jacob which he hath loved.
God is ascended with jubilee, and the Lord with the sound of trumpet. Sing praises to our God, sing ye: sing praises to our king, sing ye. For God is the king of all the earth: sing ye wisely. God shall reign over the nations: God sitteth on his holy throne. The princes of the people are gathered together, with the God of Abraham: for the strong gods of the earth are exceedingly exalted.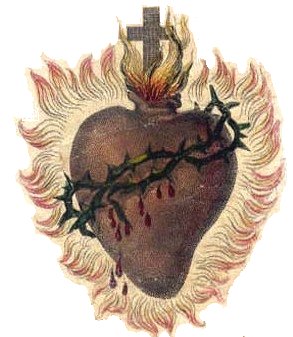 I adore Thee, and praise Thy most Sacred Heard, my Lord Jesus Christ.
Hail, Star of the sea! Blessed Mother of God, yet ever a virgin! O 
happy gate of heaven!

Thou that didst receive the Ave from Gabriel's lips, confirm us in 
peace, and so let Eva be changed into an Ave of blessing for us.

Loose the sinner's chains, bring light to the blind, drive from us 
our evils, and ask all good things for us.

Show thyself a mother, and offer our prayers to him, who would be 
born of thee, when born for us.

O incomparable Virgin, and meekest Or the meek, obtain us the 
forgiveness of our sins, and make us meek and chaste.

Obtain us purity of life, and a safe pilgrimage; that we may be 
united with thee in the blissful vision of Jesus.

Praise be to God the Father and to the Lord Jesus, and to the Holy 
Ghost: to the Three one self-same praise.

Amen.

V. Hail Mary, full of grace, alleluia.

R. The Lord is with thee, alleluia.

 
Oh bright flower of heaven, St Gemma, mirror of purity and penance, obtain for us the grace of purity and help us against all temptations of the flesh. We ask this through Christ our Lord. Amen.